When I bought my coach it was evident something bad happened to the top of the ladder. Sheared right off at the uppermost support. So after two years I finally got around to doing something about it. And also used this as yet another excuse to procrastinate doing the transmission. Here's the before while swapping an AC unit.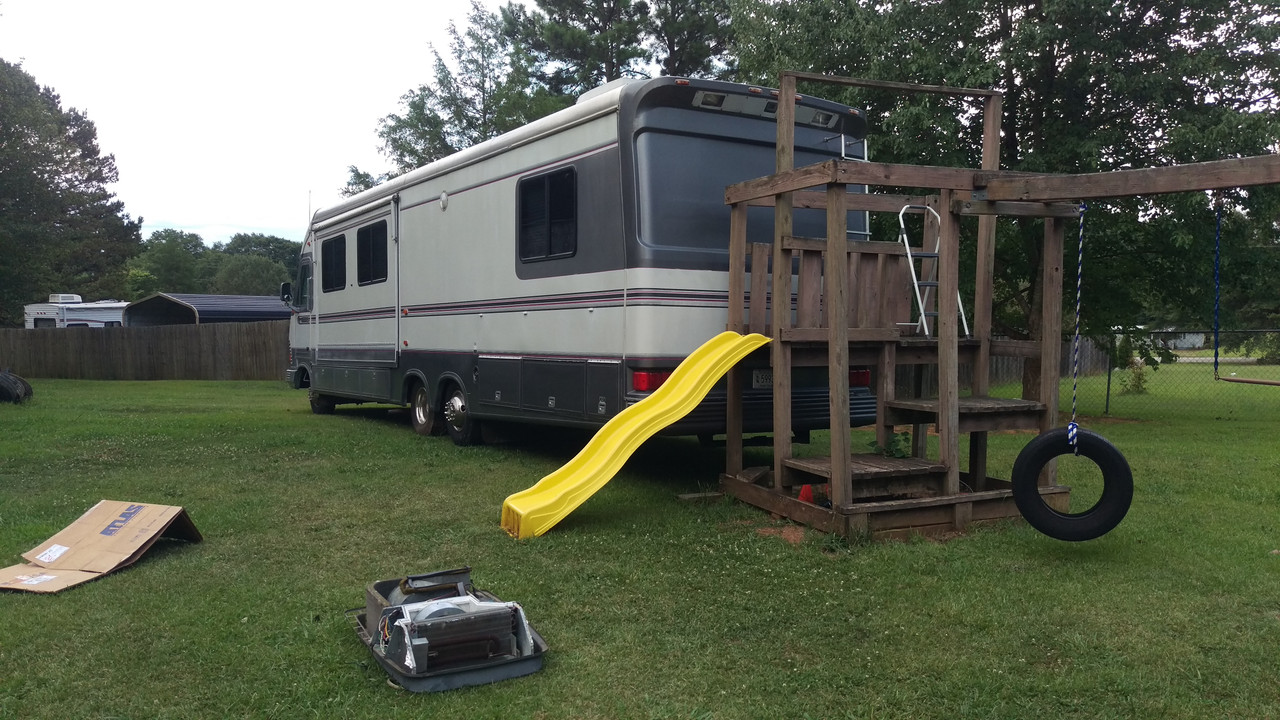 So while in a salvage yard after something else I spotted a small ladder on the back door of a Dodge van and bought it for ten bucks. It had two 90 degree bends, one at each end. I found some 3/4" aluminum tubing in my junk box that fit inside the 1" tubing and I was off. Cut the smaller tubing to make joints. I never liked how the early ladders had loops that stood way high so I went for a lower profile. Pieced together and secured with aluminum 3/16" pop rivets. There was no sign of any previous attachment on the roof so I drilled into the the rear cap and used some "riv-nuts". Sealed up and ready to go. Very top and newly added step has a black strip that make sit not match. May have to pull that. I had to narrow it about a half inch. No biggie with a 1" hole saw and a hacksaw.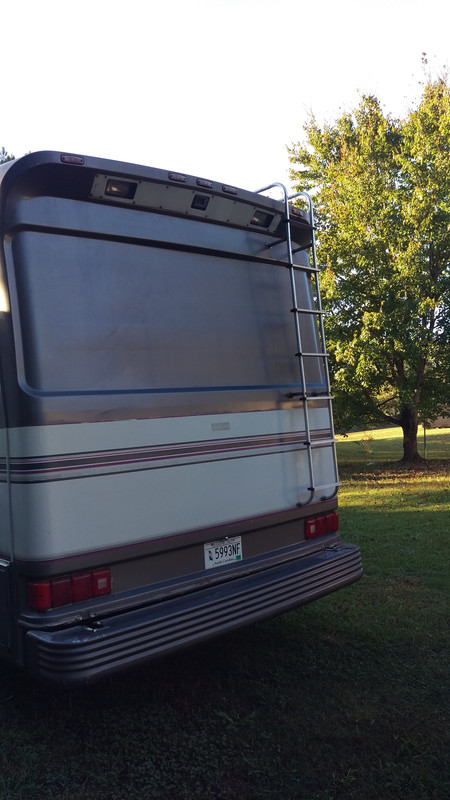 One less thing to bug me. Now, those two weird notches in the bumper....