So, I have started with the repairs on the wall/roof area…
I debated on several different repair techniques before starting but I ended up deciding to cut out the bad area and install wood for reinforcement rather than duplicating the standard construction techniques. 
Since I did not have a way to screw in the 2X4 from the outside I decided on good old liquid nails to hold the wood in place against the outer skin.   
The roof/trim securing screws were removed and the lumber glued into place, then the screws were re-inserted into the wood, clamping it while it dried, they are still in place and the next day the entire area was much sturdier! 
Here are a few pics of the work:
Before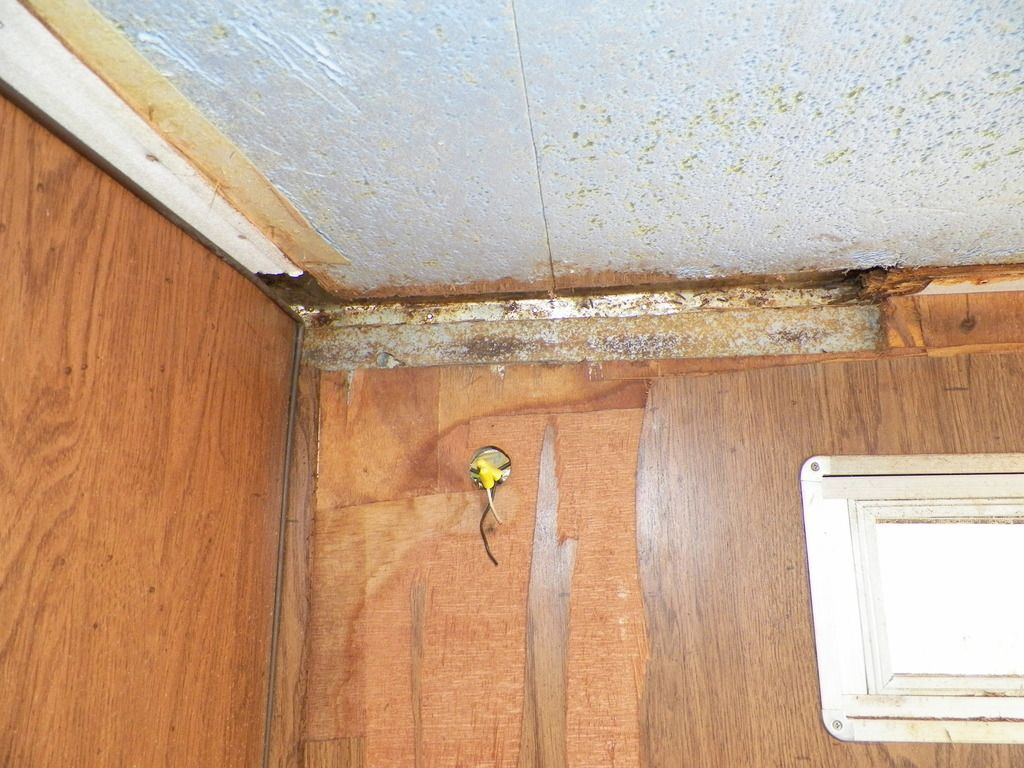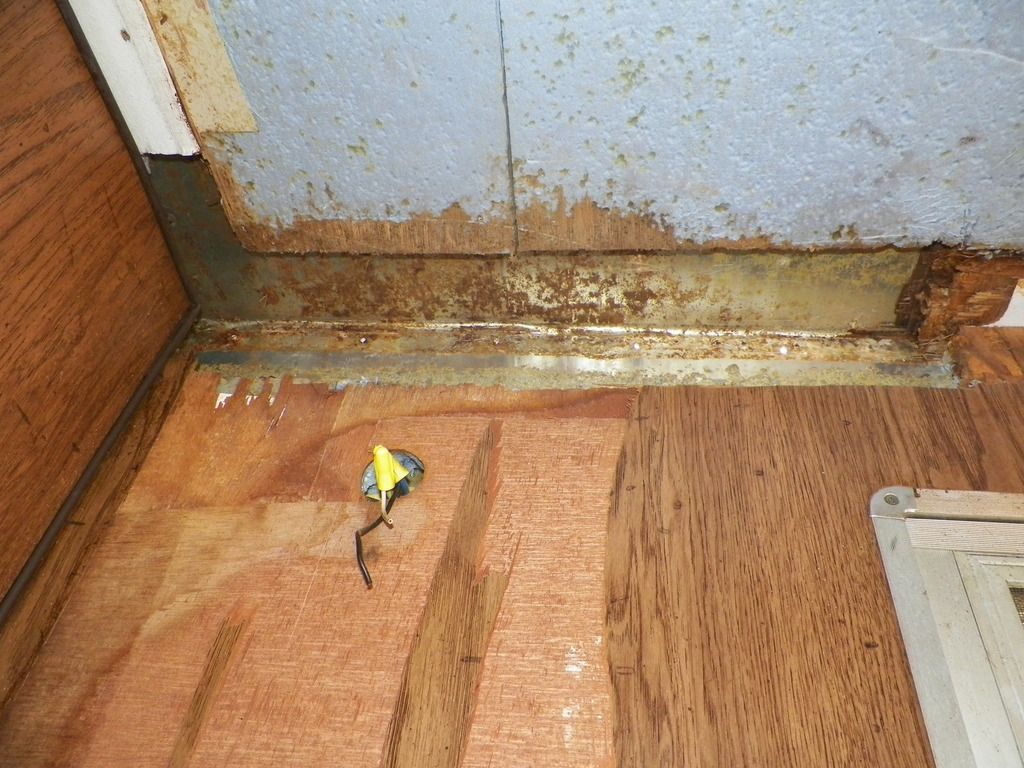 Overhead bunk wall after
Bathroom wall before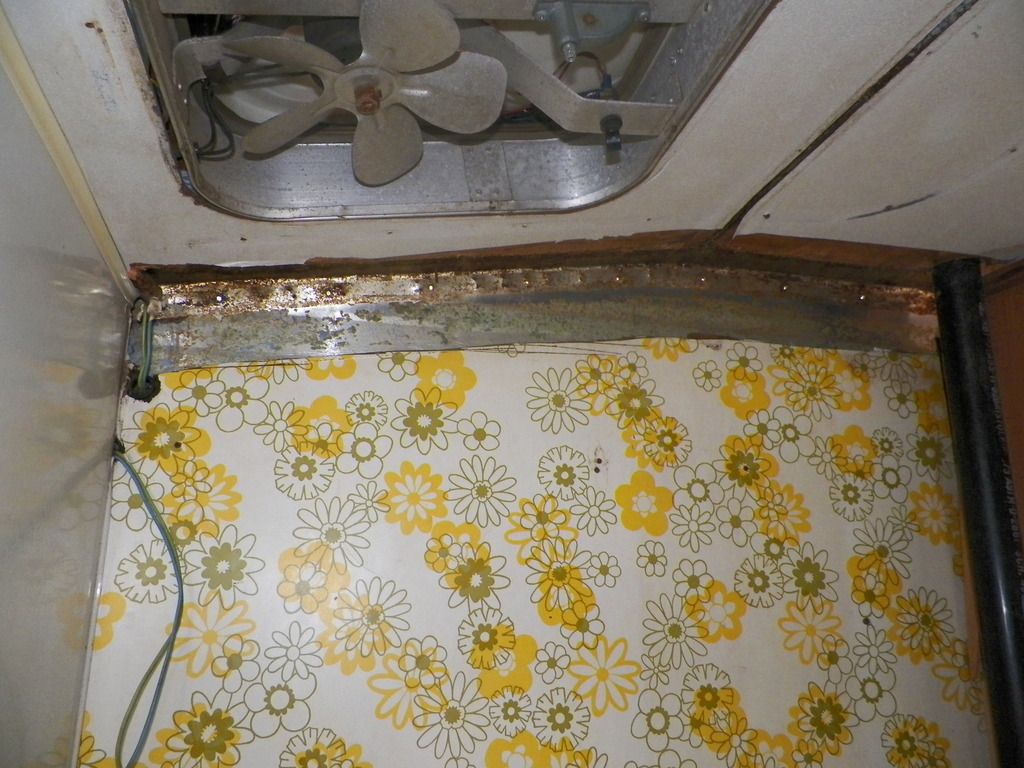 Bathroom wall after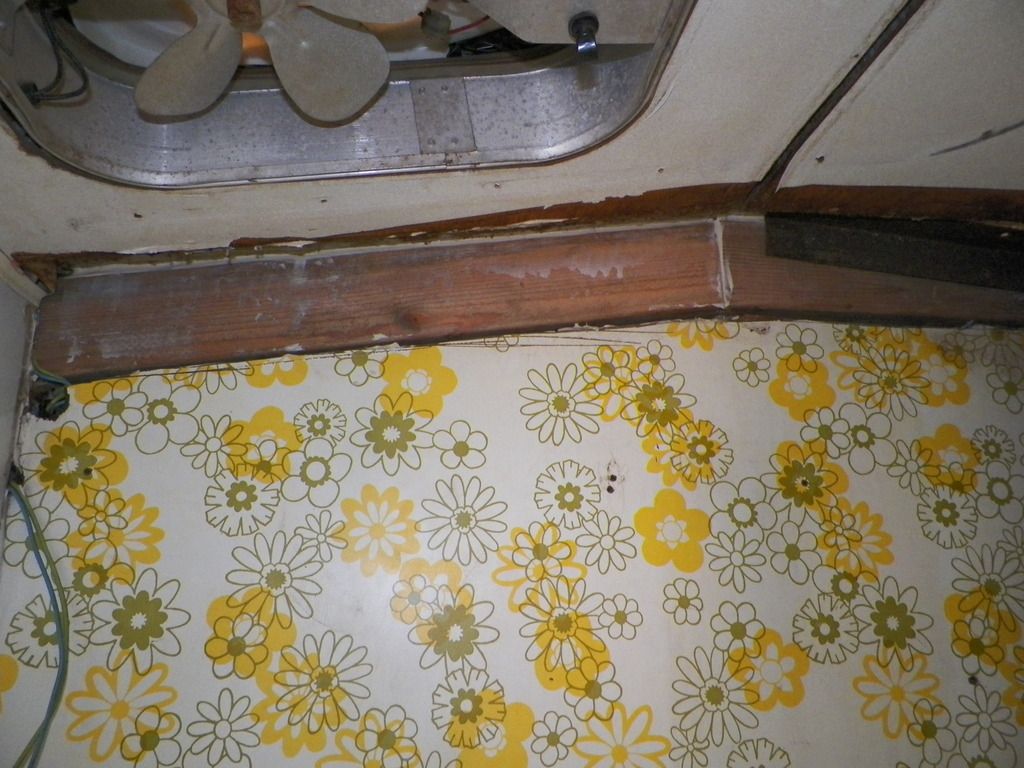 I started testing adhesives for creating roof panel… I had read conflicting reports of what worked and what did not, so I just wanted to test for myself.
Here are 2 side by side tests of locktite PL300 and locktite Quick grab construction adhesive:
Pieces glued to wood with no clamping force (pressed on my hand and walked away)
Both pieces adhered well, could not be removed by hand, when I used the scraper to peel away the foam, you can see the foam is the failure point not the adhesive.
Small area destructive testing:
Side by side: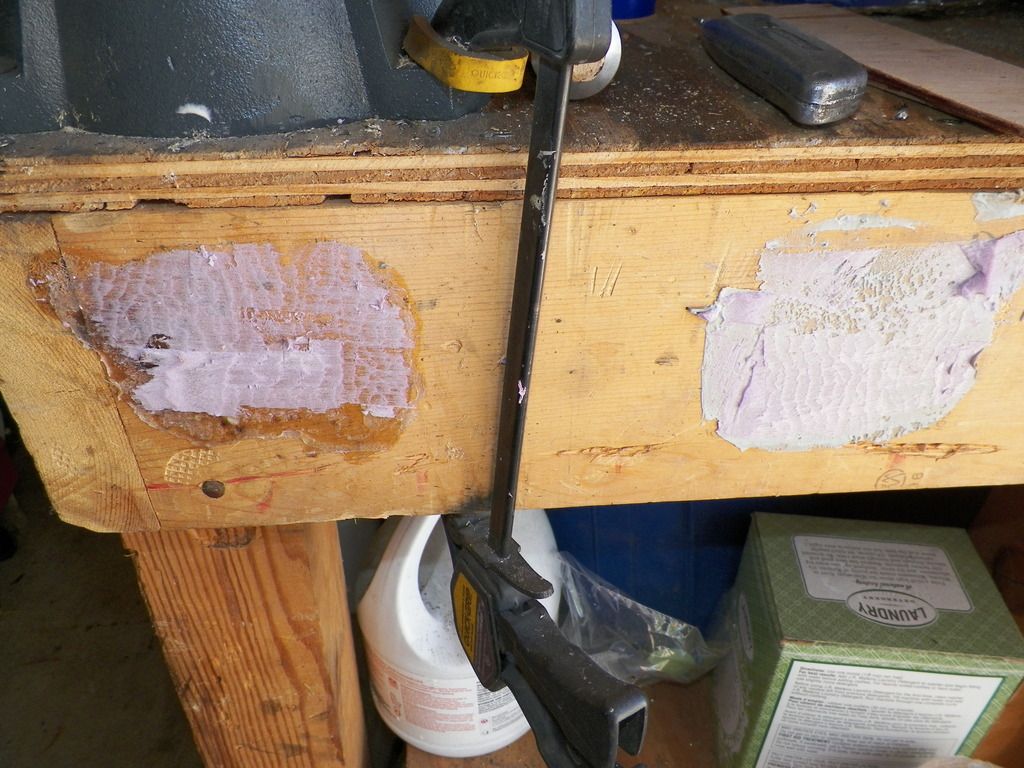 locktite PL300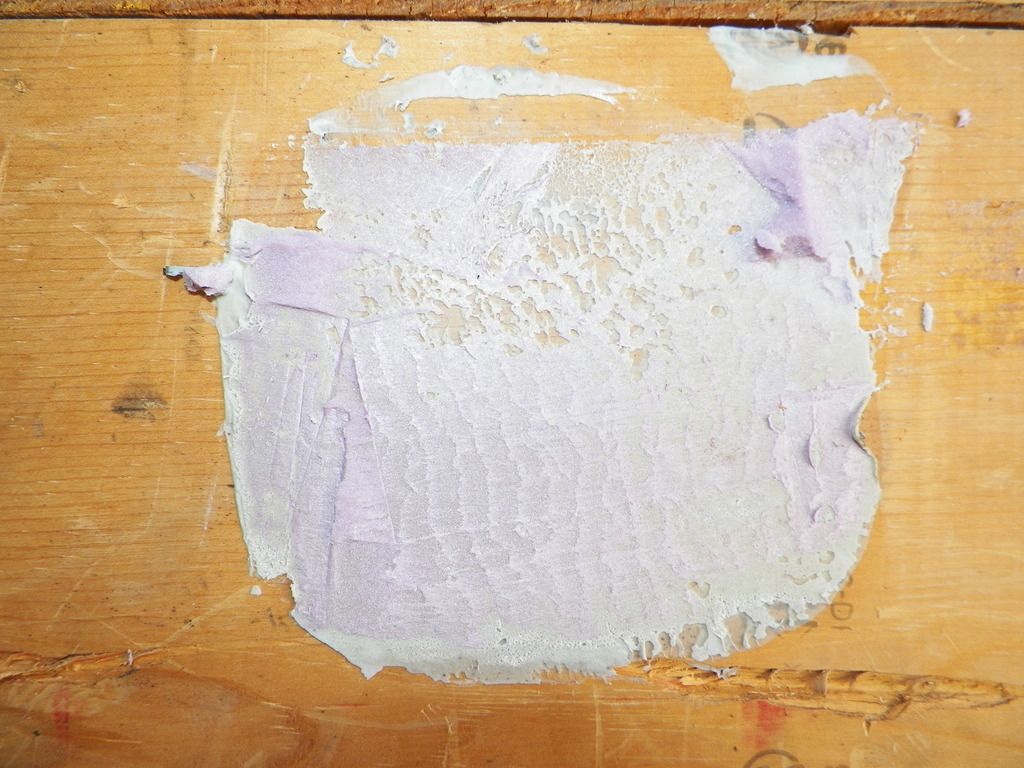 locktite Quick grab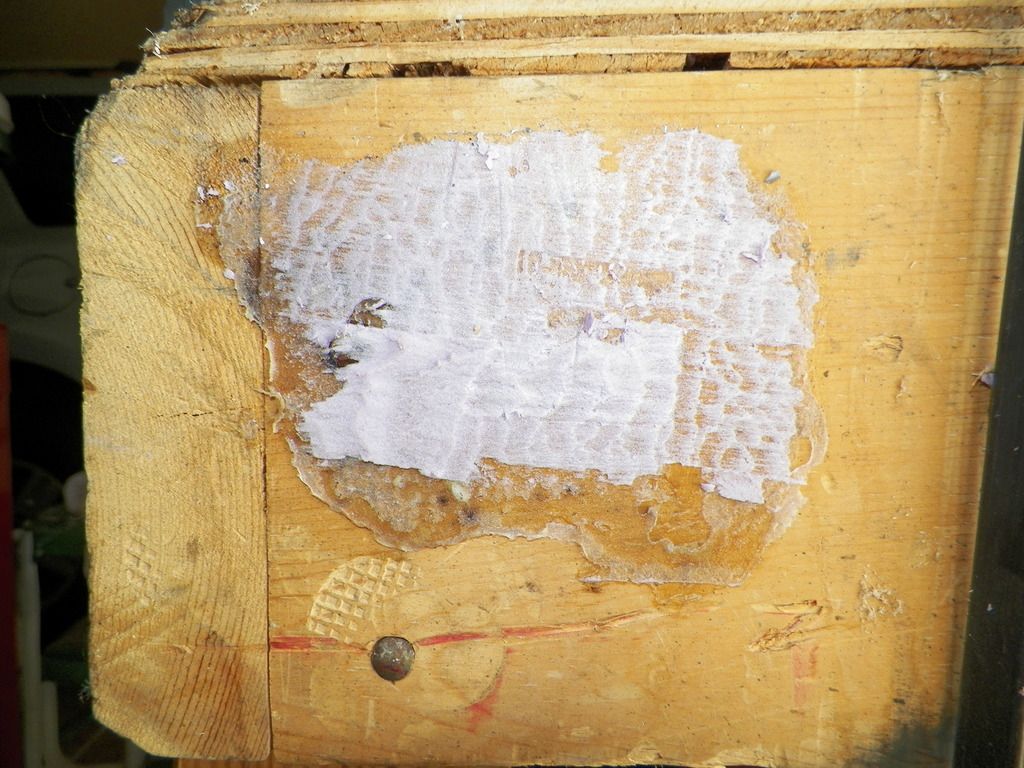 While this was in progress, I talked to a co-worker who is an Airplane builder ( full size aircraft, not RC models) and he suggested Adhesive epoxy for the roof panel… He also got me a deal on some great materials so, bonus!
I then constructed a test panel with (the Luan on both sides of the foam panel) with the Epoxy adhesive.  I can tell the results were even better since the epoxy penetrates the wood and makes it even stronger, as opposed to just bonding the foam to the wood.
I was able to stand on the test panel (36 inch span) and it easily supported my weight (190 lbs)
Test panel
Test panel destructive testing, you can see where the panel was not compressed together with the weights I used on my quick testing (just put a 60lb dumbbell on the center…
This showed the need for a strong even clamping force while the epoxy dried.
So,  while I work out how to go about building the full size panel, I will try to get some other things completed. 
More updates coming…