Hello again,
Slight change of direction over the weekend, I have been looking for a replacement A/C unit for the Minnie-Webbie to upgrade the broken, dirty old swamp cooler that was currently installed on the RV.
Well I happened to find a A/C unit advertised on craigslist on Friday, very near my house.  So, I went and checked it out, it looked and tested fine (owner had it set-up and working in his garage).
Long story short, I bought it.  
 So, Sunday, I pulled of the old unit: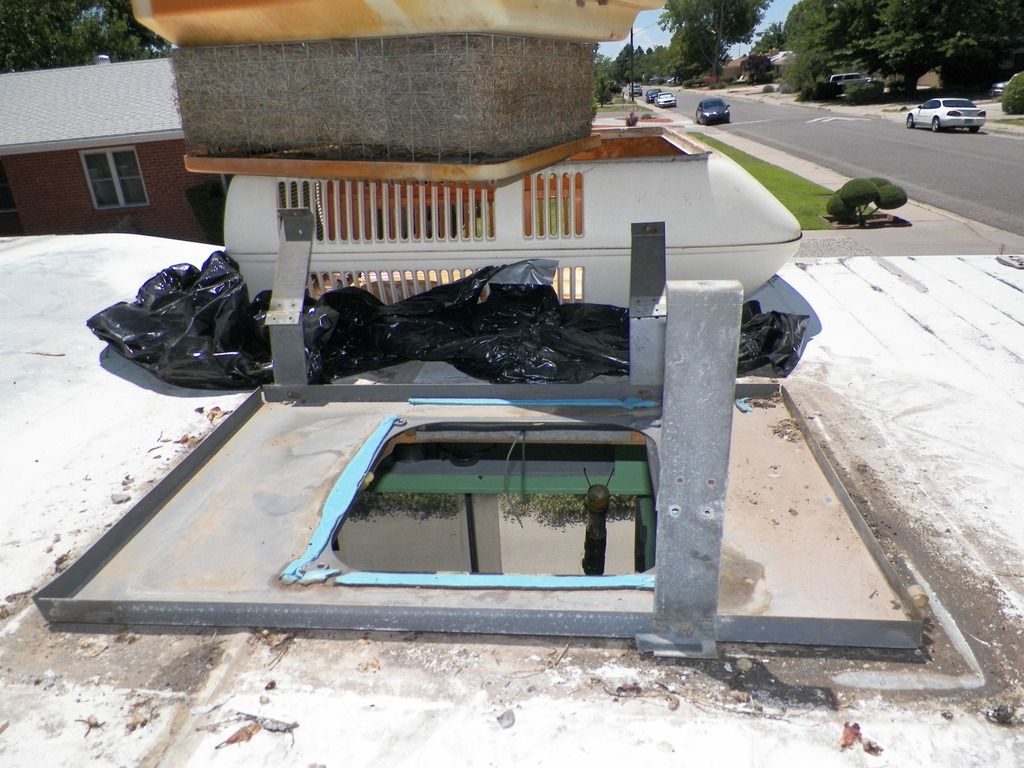 Cleaned up the Opening/Roof area with a wire brush attachment on a drill:
Before: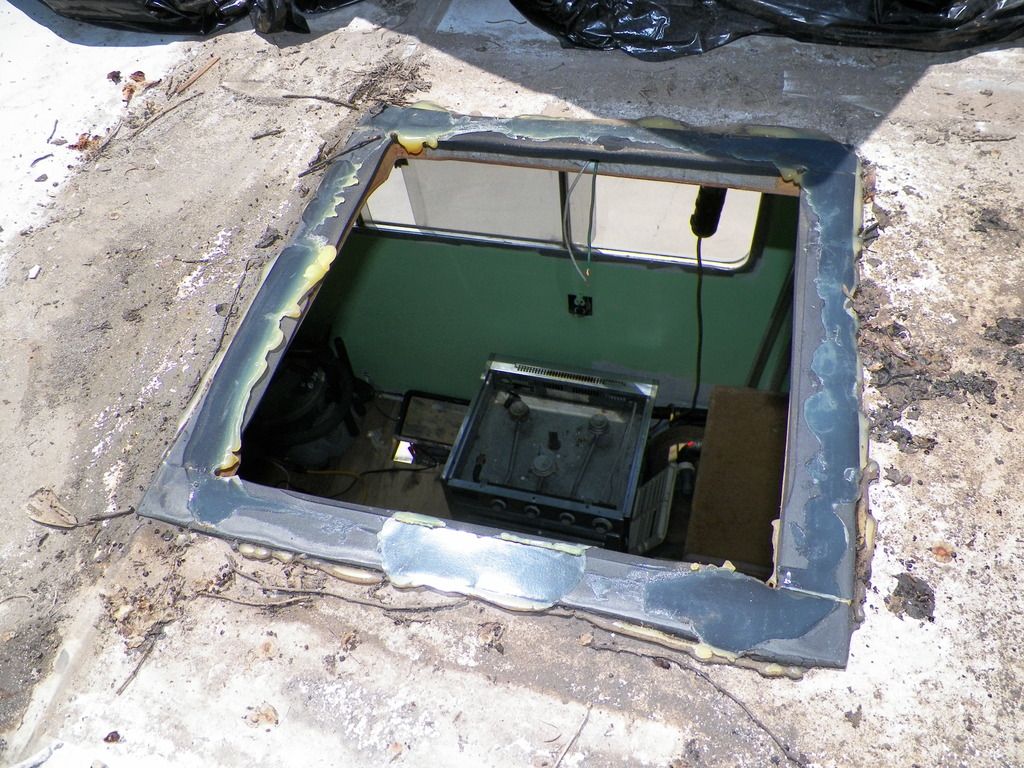 After: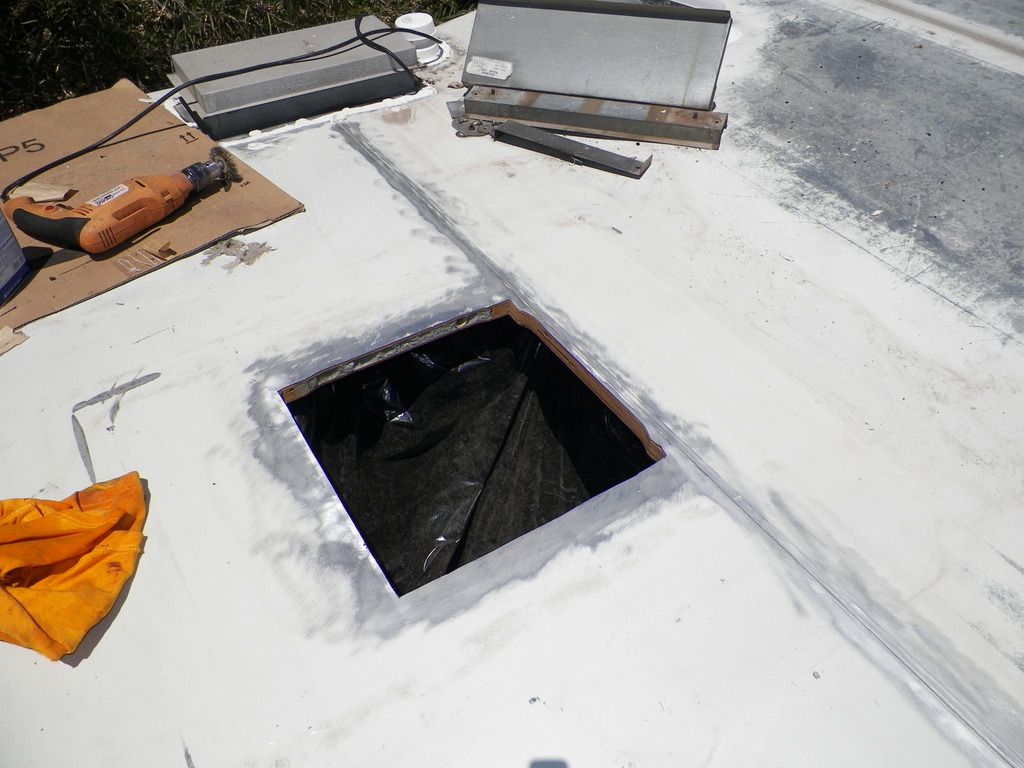 There was a Roof Seam directly in front of the A/C Unit mounting location, so when I cleaned up the area, I took all the silicone off the old seam, cleaned it up with water and then mineral spirits and taped the seam and the area under the A/C unit. 
I did not get a separate pic of the tape job though. 
I then moved the A/C unit up onto the roof with the help of my Son and Daughter, using a long extension ladder as a ramp to slide the unit up onto the RV roof.
There was a close call while transitioning the unit onto the roof, luckily we were helped by a passing Good Samaritan who jumped out of his truck (he was just driving by) and helped me push the unit the last few feet up onto the roof!   Lucky for me!
Anyway, I then got the unit positioned and clamped down: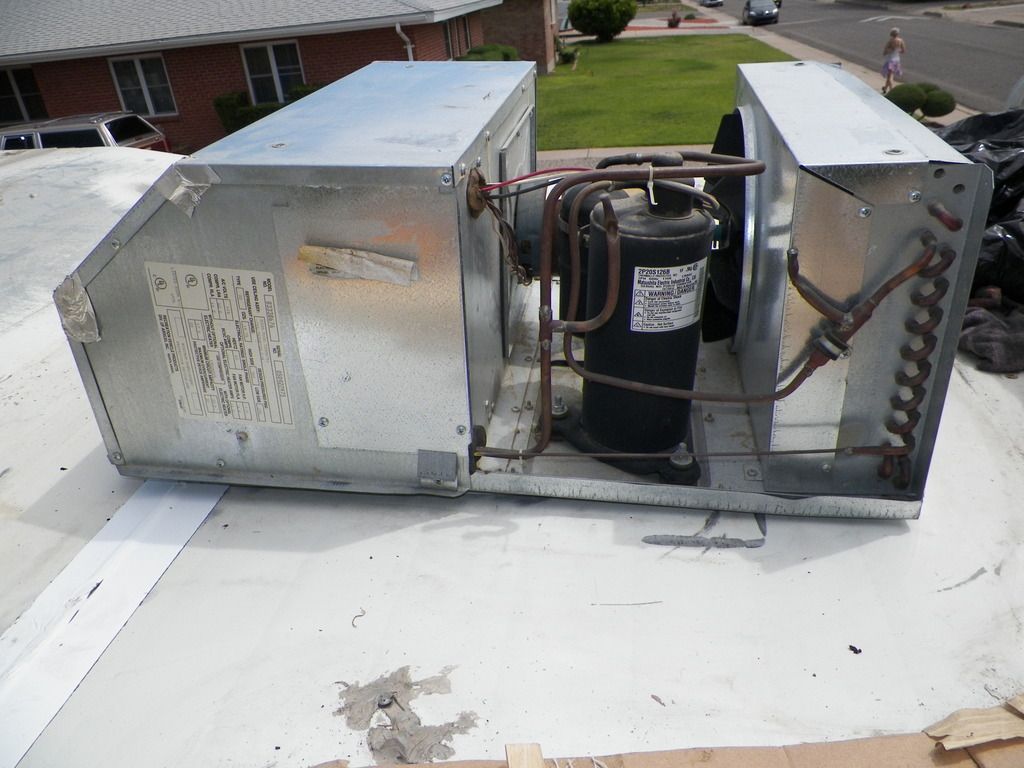 You can see the Seam that was taped before the unit was installed.  
Then came the inside control unit:
You can see I have a temporary plug installed so I can run the unit with an extension cord while I redo some of the RV wiring.    
The all that was left was to install the top cover: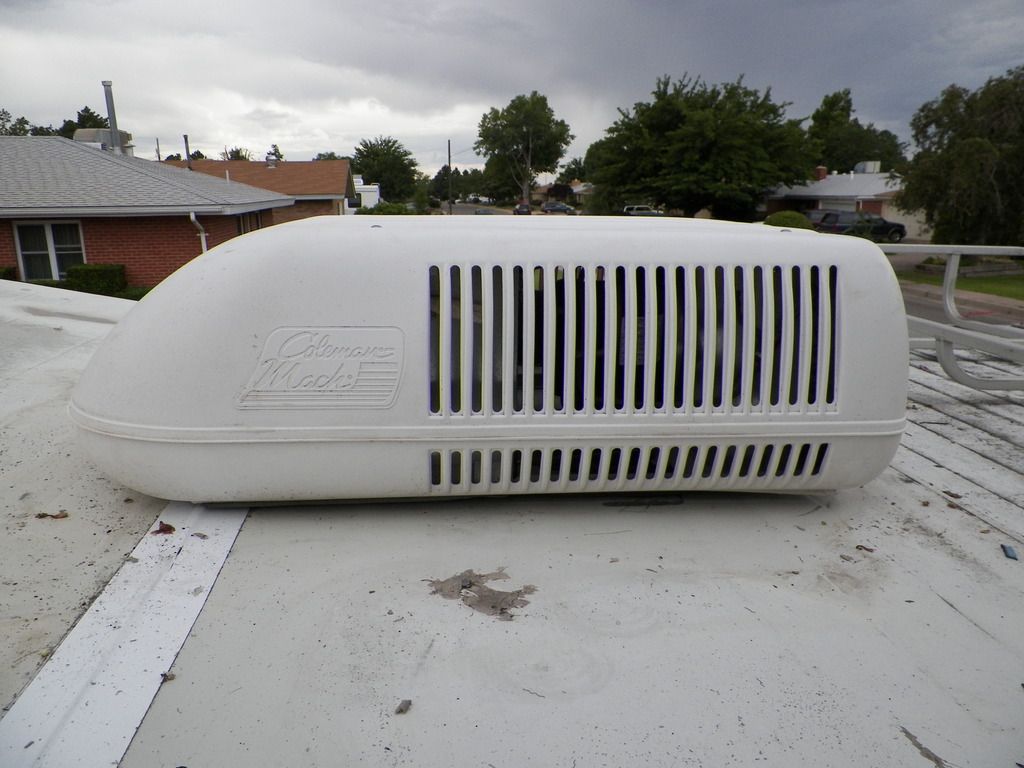 and enjoy the new-found Coolness! 
This was a slightly unexpected project that just got done due to the A/C coming available suddenly at a reasonable price.  But, I am happy with how it has turned out!