Ok, so next step in the roof ceiling repair…. I wanted to install the panel into the ceiling.   I had been happy with the Epoxy resin I used to assemble the panel so I wanted to try using this same method to attach the panel onto the aluminum skin. 
First I cleaned up the underside of the aluminum roof:
Pre:
Post:
I used a wire brush on a drill to scrape most of the old glue off, then mineral spirits to clean up the metal.
Ok, roof ready…
Panel ready…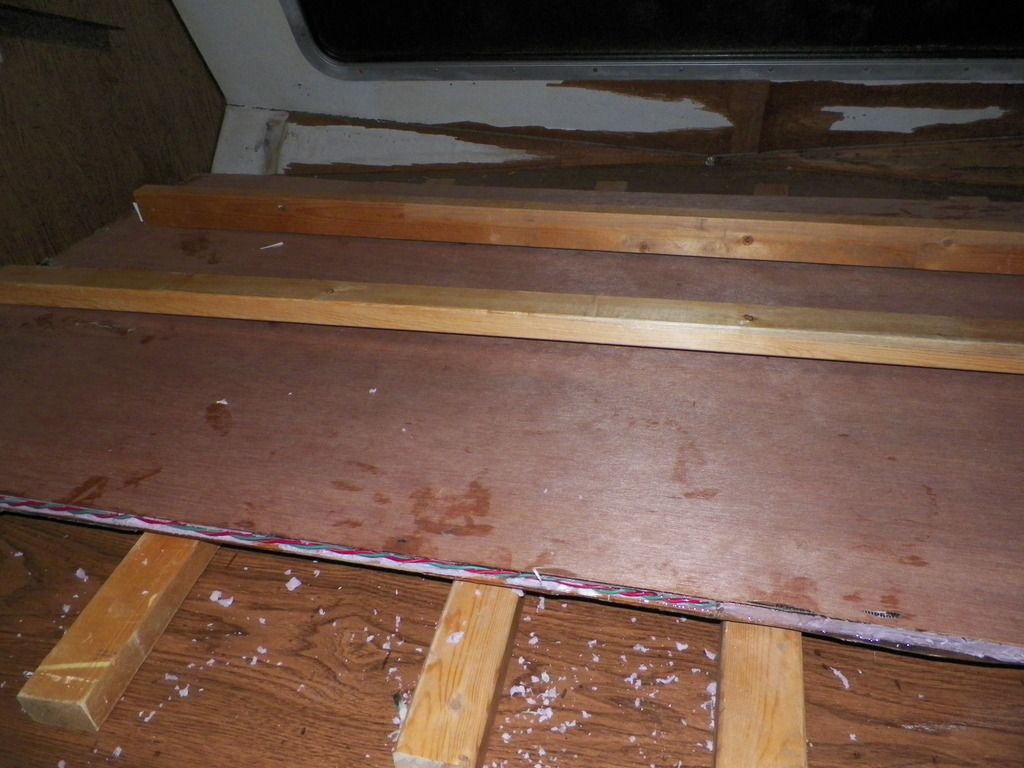 Now to figure out how to raise it into position…
Well, after much deliberation, I finally just tried the simple approach and used scrap 2x4's cut to the right length.    I then used old flooring scraps as shims to get raise the supports to get the right pressure from the bottom.
This was a lot easier with the help of a few extra hands… again my son and daughter helped with this assembly.   It was somewhat stressful since I was worried about the resin setting before I got everything placed…it was probably 95 degrees outside which would shorten the cure time…
Anyway, here is the panel lifted into place from the inside: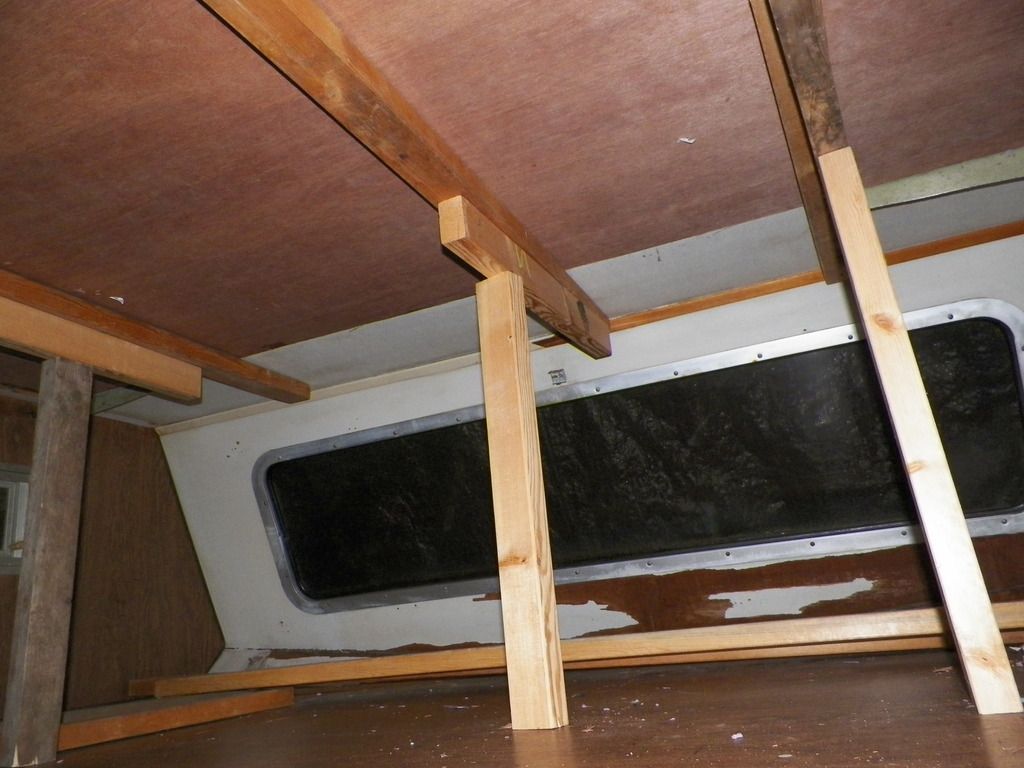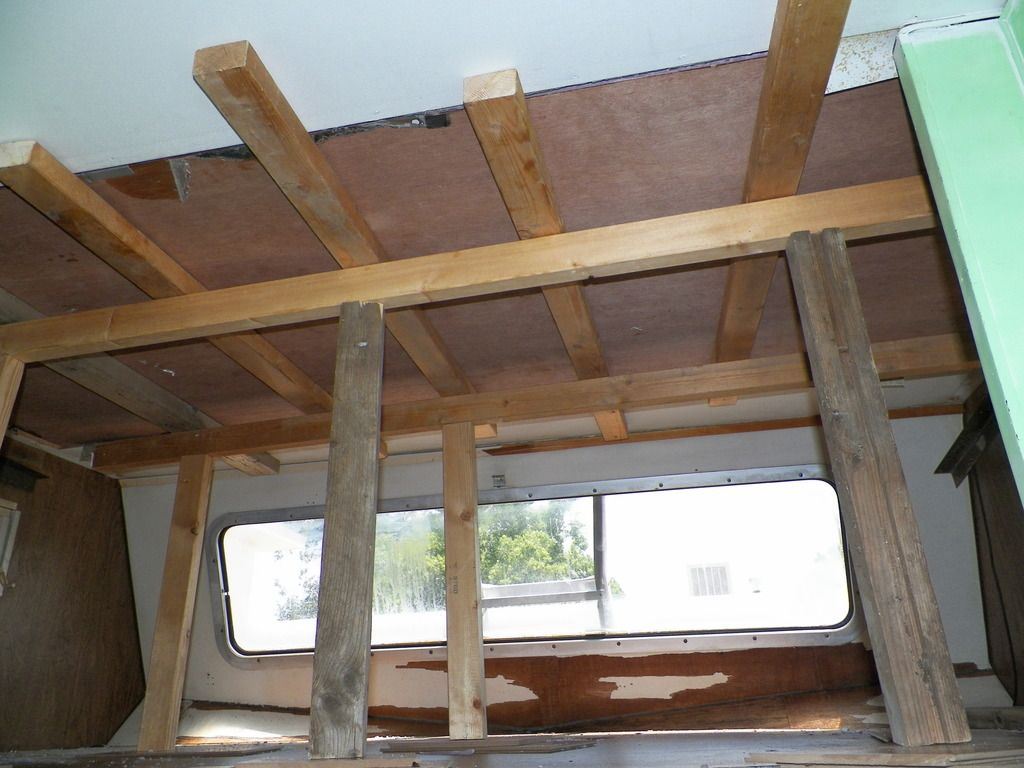 Since I had no way to place large clamps on the outside, I decided on a similar method to when I built the panels… Pool Power!
I had the same wading pool from before up on the roof and after lifting the panel from the inside, I in filled up the pool to press the roof aluminum down onto the panel…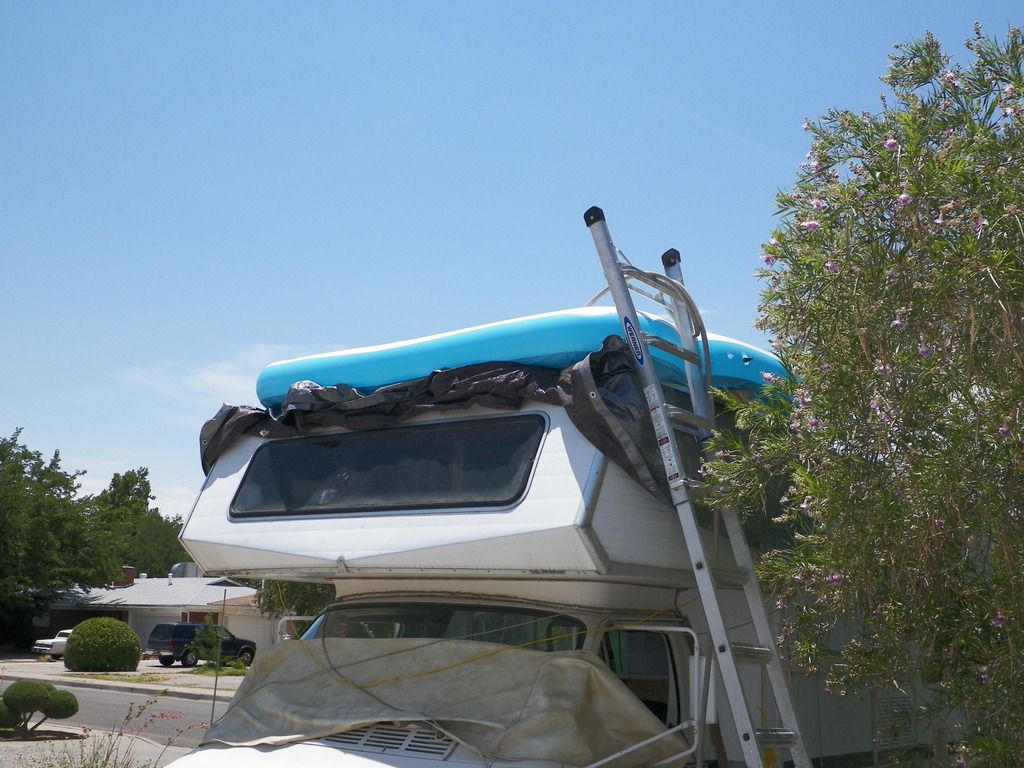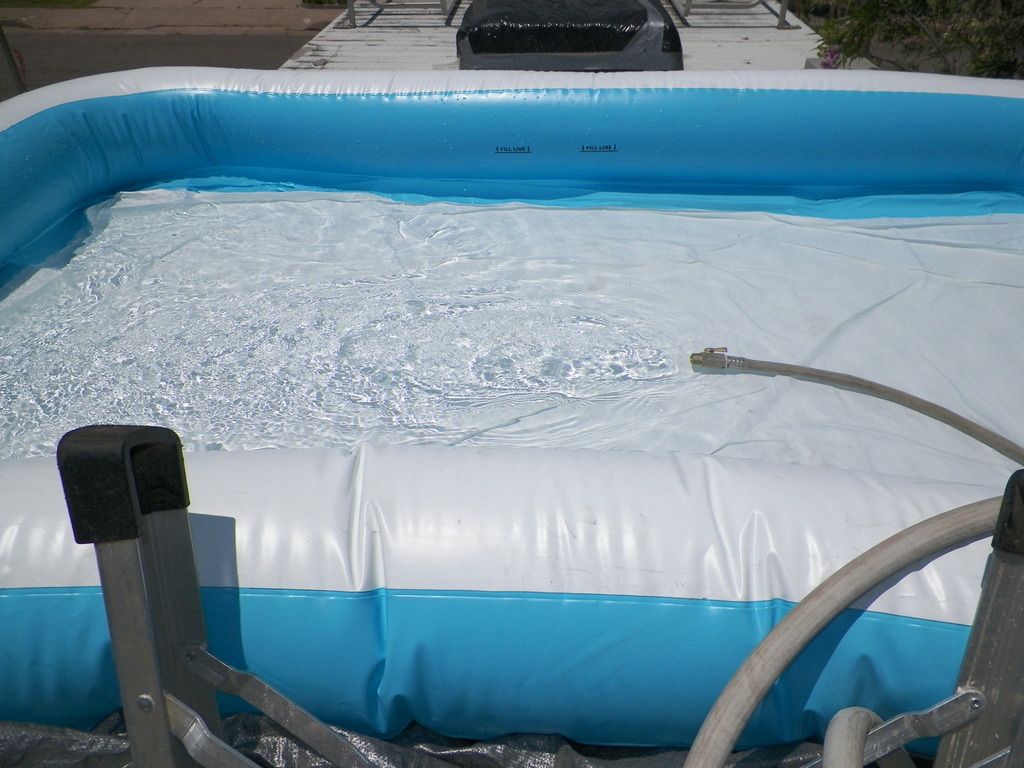 I then went back inside and adjusted the shims to press the roof up into place in a few key areas..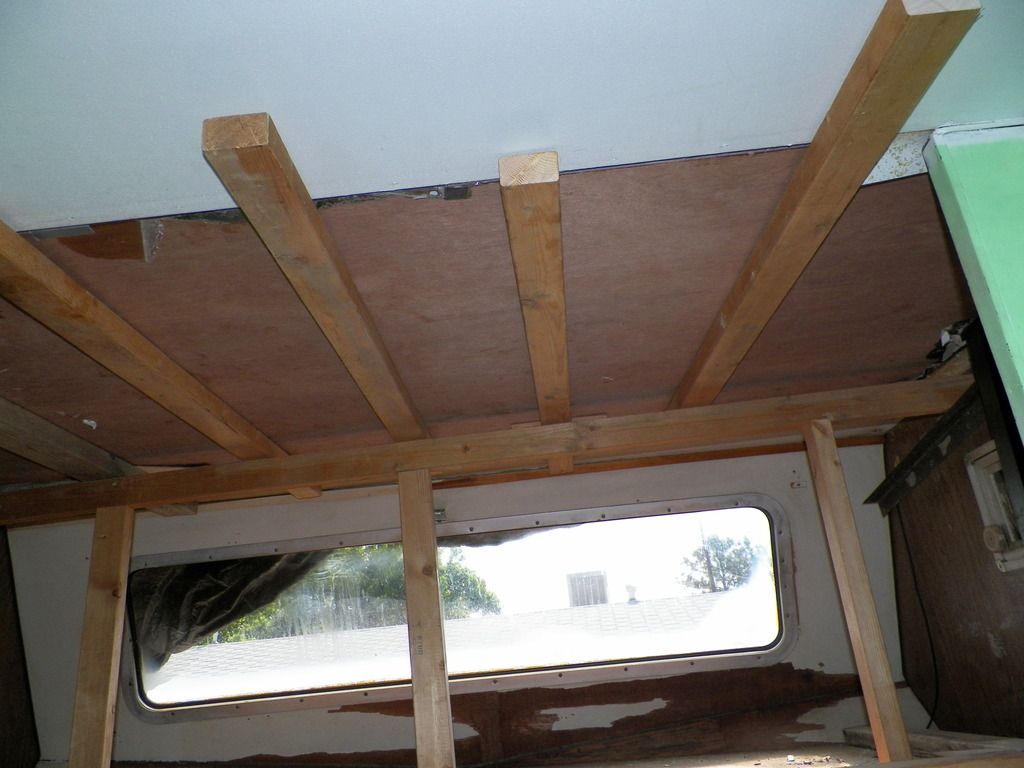 So, now I just had to monitor the pool fill level and top off the air as needed. 
I did had a slight problem when the water weight pushed out one side of the pool after a few hours of slow deflation and started to let water out of the pool.  (my son lost the air stopper when he was laying out the pool for inflation so I had to make a stopped out of an old lifter and some electrical tape… )
After inflating the pool a second time (this time with more air!) I was able to refill the partially lost water and did not have any more problems. 
After leaving everything in place into the night (about 9hrs total). I simply drained the pool using siphon action back into the yard with the fill hose. 
Other than some minor stressful moments getting things in place to cure, it went pretty smoothly.  
I will have some evaluation after I spend some more time up on the roof installing the new Vent Fans.