Alright, well now that I have roof that will not collapse under my weight…(I hope)…I have started the install of the new roof vents. 
This is a fairly minor project, but I was happy to be able to get the roof sealed from all of the known leaks! 
The biggest time saver I can recommend after doing several jobs now where I had to get to clean metal to ensure adhesion…it use a wire brush on a drill attachment (or something similar), this ended up being the fastest way to clear off all the dirt, rust, old sealer etc…
Here is what I used, before and after:
Ok, on to the install, the steps are simple, but they may vary from RV to RV, but they should be pretty universal…
1)      Clean off the old sealant
2)      Remove the old vent
Cut under  the edge with a razor knife to loosen
Slide a sparkling knife (flexible seemed to help) and lift to pry the old vent off
3)      Clean opening
(cover the hole with cardboard or the like from the inside if you don't want your interior filled with stick particle)
Use the wire brush to remove the old sealant
Wipe the cleaned area with mineral spirits or the like
4)      Install new vent
Screw the new unit down with the provided screws
5)      Seal
Self-leveling sealant worked great for me
In my case, I had to add in the step of cutting a new hole for the overhead vent since I had installed a new roof panel.
 I simply cut a hole in the panel by using the opening in the metal as a guide, drilling holes in the corners and inserting a saber saw to cut the opening, being careful to miss the wiring I built into the panel.  
Once I had the hole cut I just followed the steps above from step #3.
For the rest of the vents, it was steps #1-5.
Missing toilet vent… just need to clean:
Tools of the trade: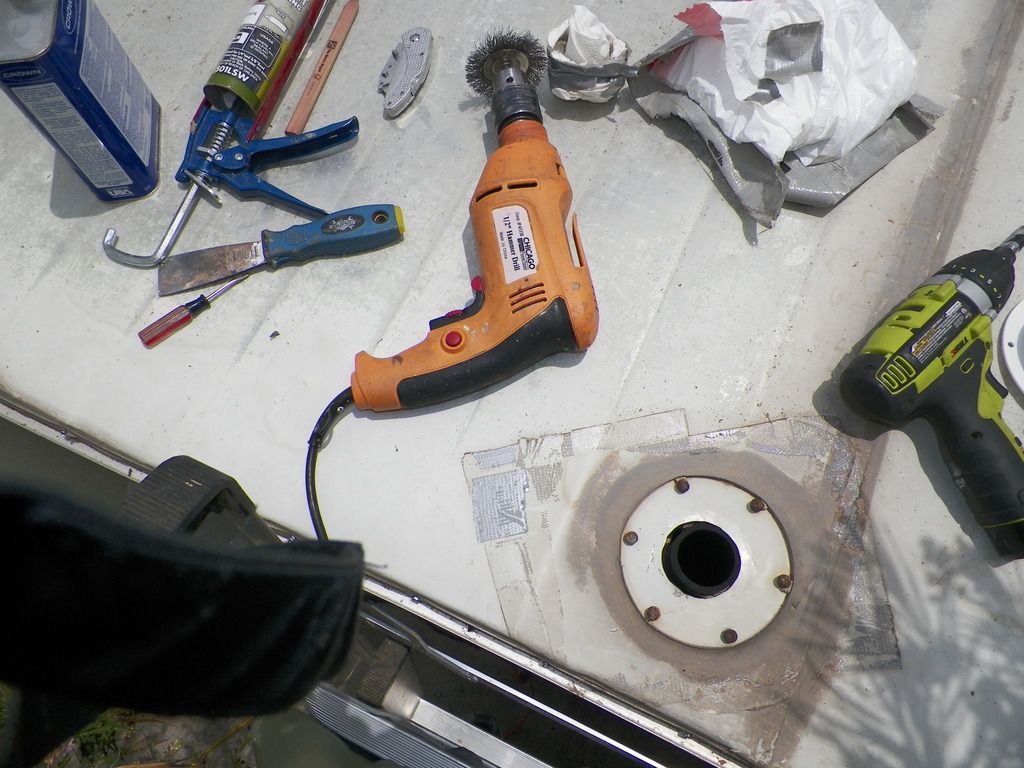 Cleaned:
Cutting loose the old shower vent fan old: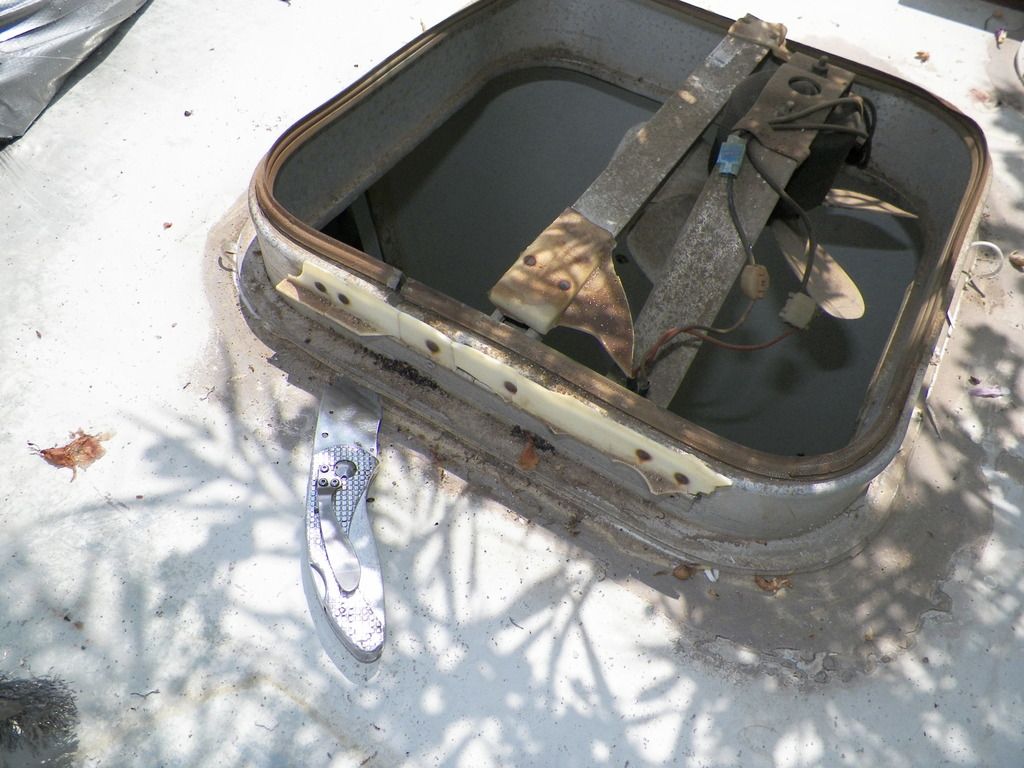 Cleaned:
Opened edges more to install new fan:
More vents:
 All Cleaned up: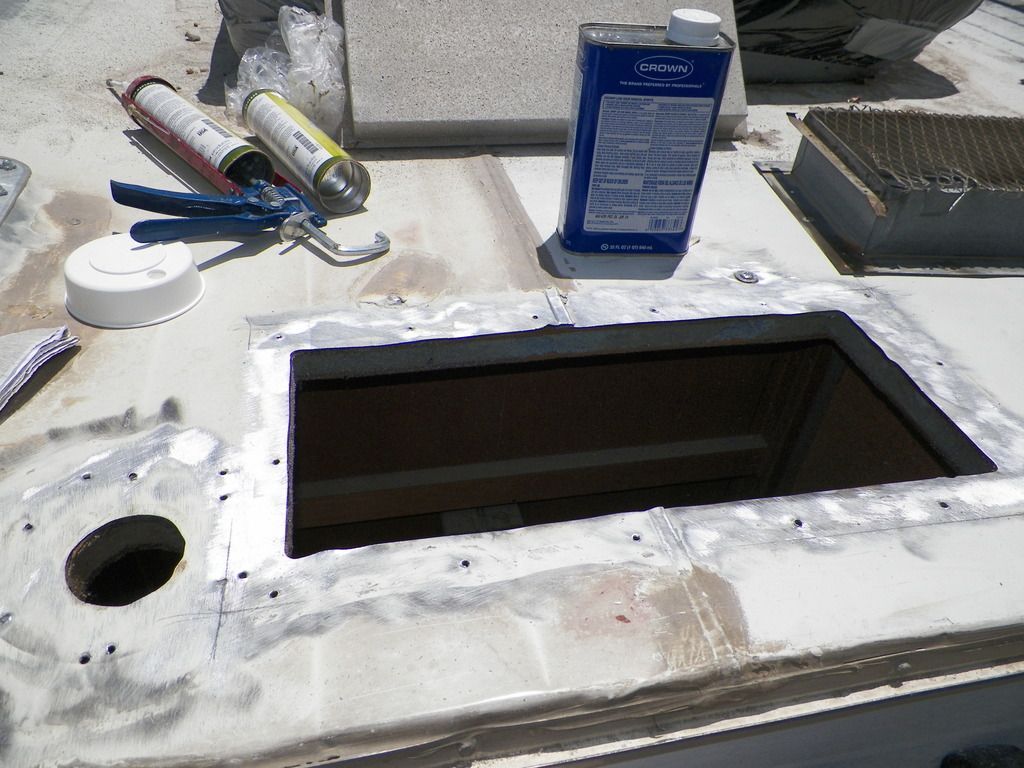 After several hours cutting, scraping and cleaning the openings, the rest of the install was quick!
Finished pictures: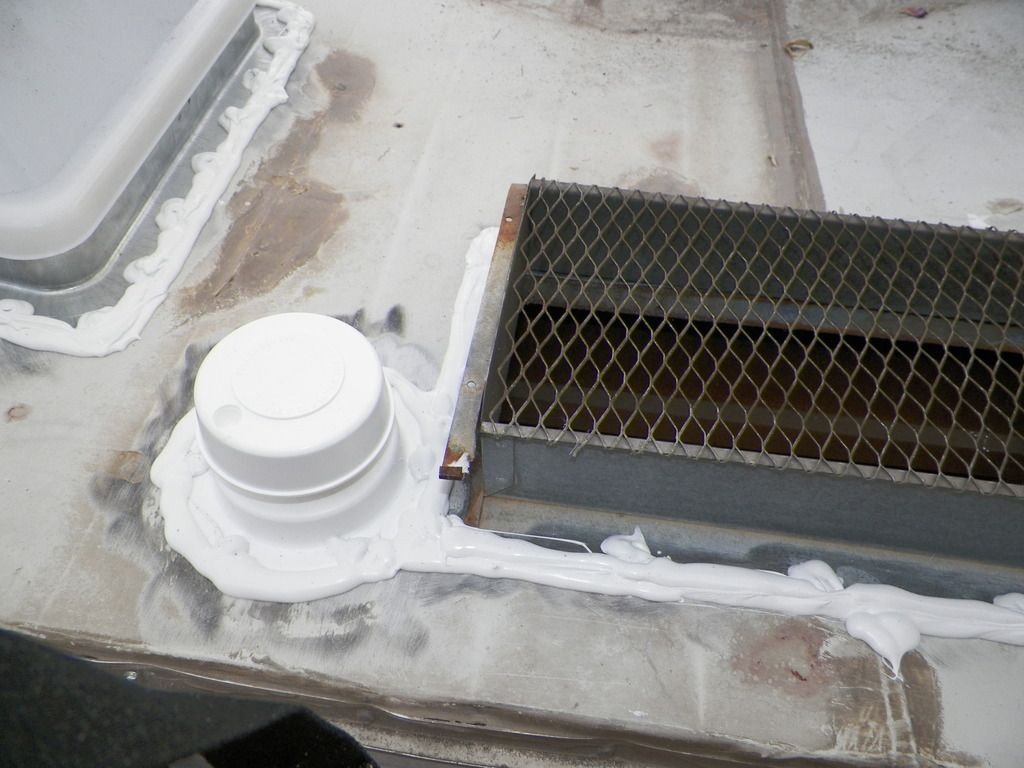 Roof is already dirty again by the time it all dried due to nearby tree, Good for shade... bad for clean roofs!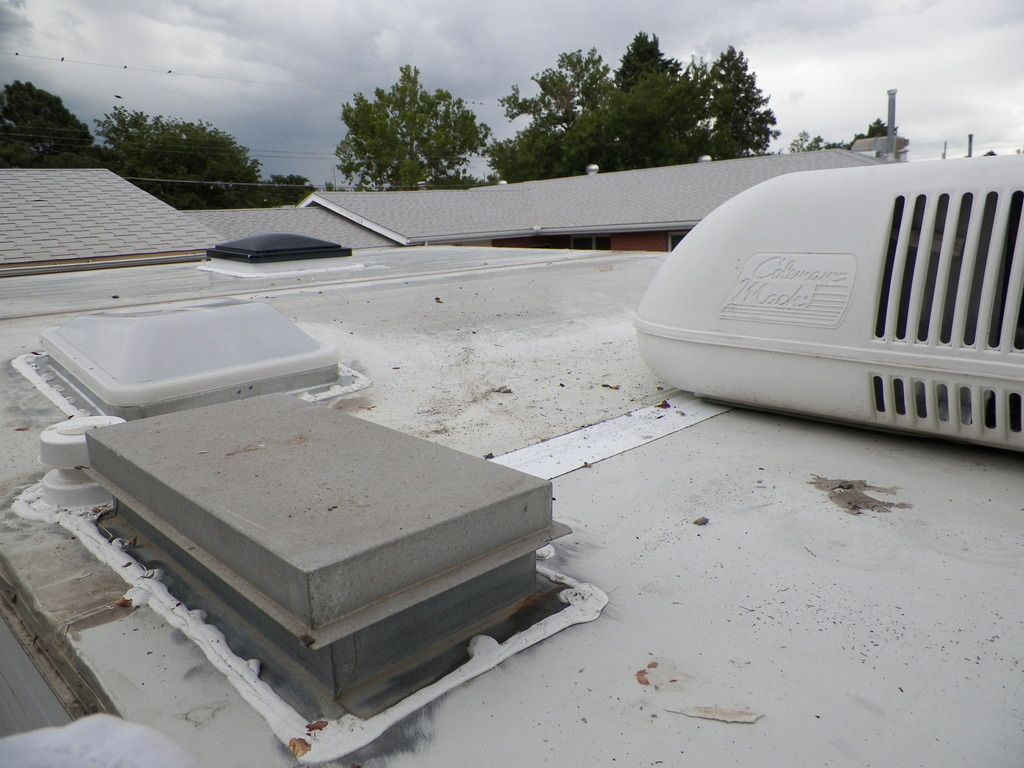 Inside... before trim installed!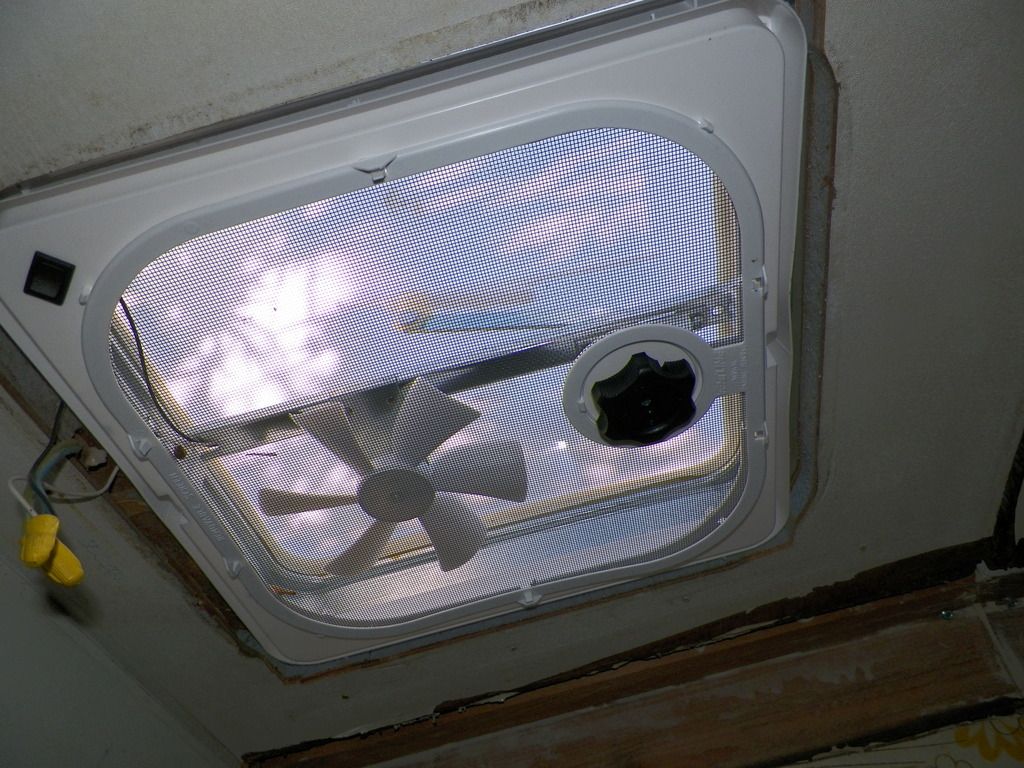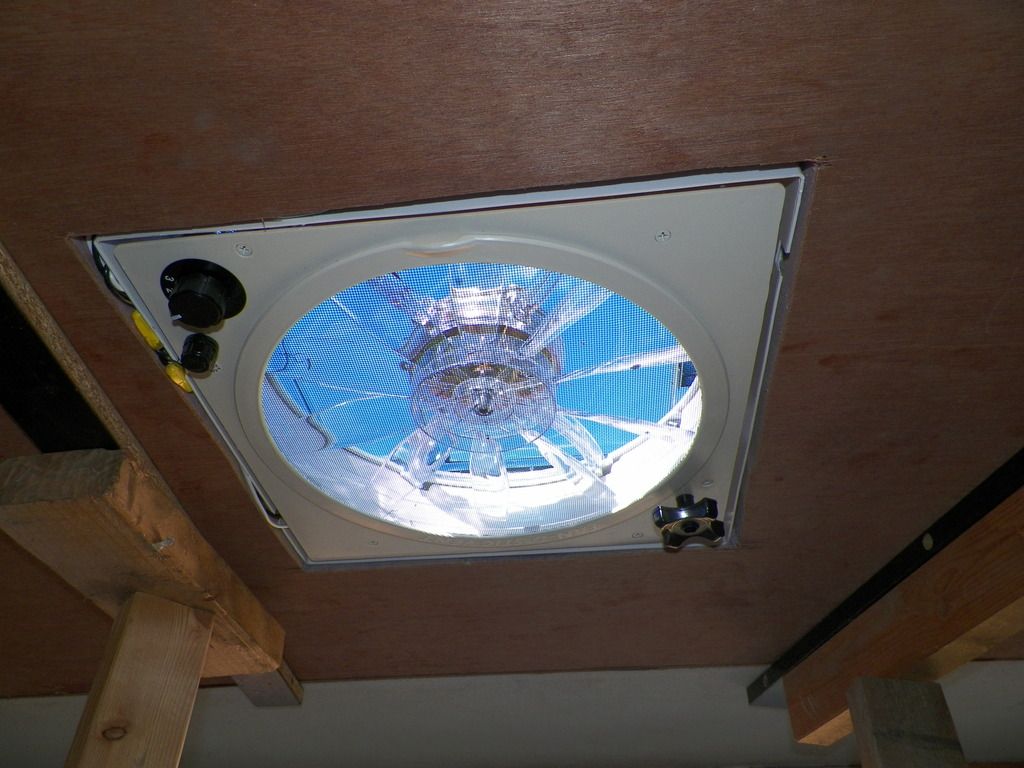 Ok, the roof officially has no more openings!
 Notice I said "no more openings" not "no more leaks"
 I still plan to seal the whole roof with EDPM roofing at some point to make sure that there are "no more leaks", but this is a good start.